Screw | DPST General purpose power entry modules with rocker switch
> Back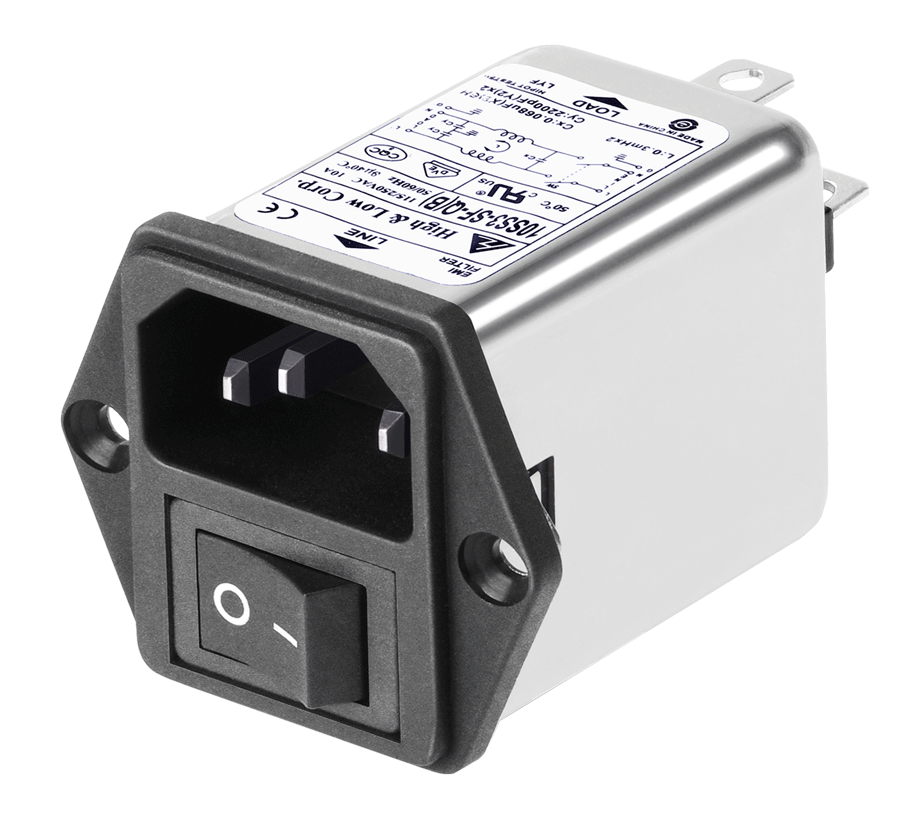 Medical-compliance power entry modules with EMI/RFI filter is used in order to suppress conducted interference that present on a signal or power line. These power entry modules takes all the advantages in a compact solution providing efficient mounting to solve noise problems.
Medical EMI/RFI filters can be used to suppress interference that is generated by the medical devices or by other medical equipment in order make a device more immune to electromagnetic interference signals present in the environment.
These power entry modules consist of components that suppress differential and common mode interference, and comply with the international medical device EMC standard - IEC 60601.
FEATURES
•
General conducted attenuation performance
•
Current rating
1A~10A
•
With DPST rocker switch
•
With IEC320 AC socket and fuse holder
•
Front mounting
•
International protection code: IP40


• 

MARKETING

 

APPLICATIONS
•
Controls and communication systems
•
Surveillance system
•
Medical power supply
•
Diagnostic imaging device
•
Clinical chemistry analyzer