Snap-in Snap-installation EMI power inlet modules with IEC connector & fuse holder.
> Back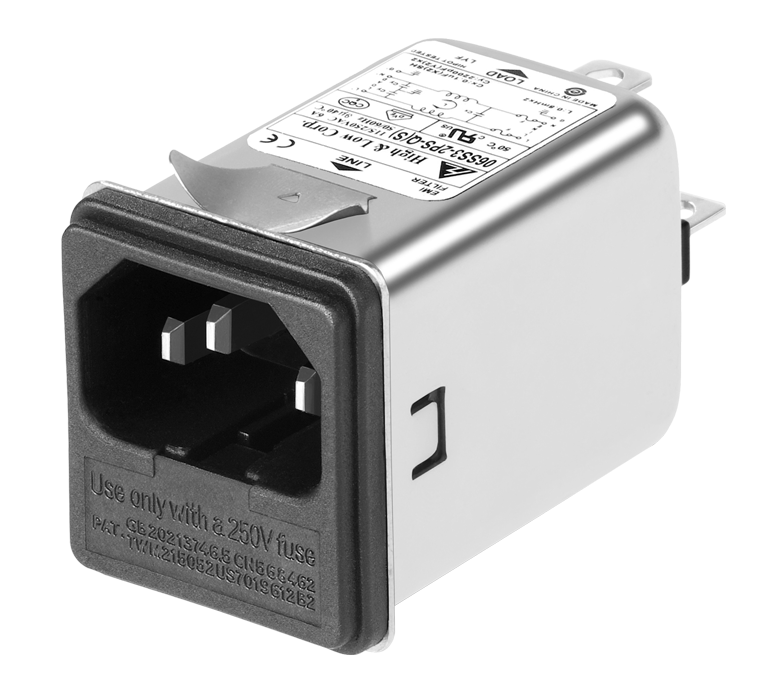 Power entry modules are used in devices that subject to regulatory compliance standards for safety, EMI and noise suppression.
Our high reliability power entry modules with filter combining C14 IEC inlet connector, filter and fuse holder (single or dual) in a compact all-in-one solution. With premium line to line & line to ground EMI suppression takes all the advantages in providing efficient mounting to solve noise problems.

FEATURES
•
General conducted attenuation performance 
•
Current rating
1A~10A

•
Easy to install 
•
With IEC320 AC socket and fuse holder 
•
Snap-in mount
•
International protection code: IP40
APPLICATIONS
•
Controls and communication systems 
•
Rack mounting equipment 
•
Audio and video processor 
•
Slot machine 
•
Lighting equipment
APPROVALS